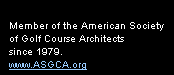 ©2002
Lindsay Bruce Ervin, Inc.
Designed by CANA
Hog Neck Golf Course (Easton, MD)

hole #17
Lindsay Bruce Ervin, Inc. Golf Course Design was engaged to provide all of the course design services, including the master plan, construction document preparation and construction inspection, for this 27-hole (18 holes championship & 9 executive) public facility. Hog Neck opened in 1976 and soon gained notoriety for its exceptional quality. Lindsay Bruce Ervin, Inc. received national recognition for golf course design when Hog Neck Golf Course was listed in 1990 by Golf Digest as one of the top 25 of "America's 75 Best Public Golf Courses".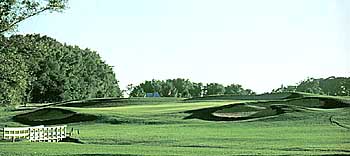 hole #16


Home | Company | Staff | Portfolio | Process | Packaged Solutions
Environment | Recognition | Contact Us | Site Map
Lindsay Bruce Ervin is well known for his award winning golf course designs. As a Golf Course Architect with more then 20 years experience, Lindsay's golf course designs are playable, affordable and most of all profitable.