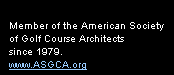 ©2002
Lindsay Bruce Ervin, Inc.
Designed by
CANA
Hilltop Golf Course (Alexandria, VA)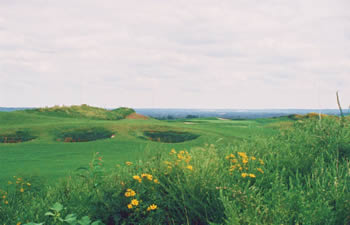 This is a unique project in that it consists of a 9-hole regulation-length public golf course built on top of a rubble landfill which will not be completely filled for 10 years, thus the final 9-hole golf course will not be completed for 10 years. Lindsay Bruce Ervin, Inc. designed the project in three phases to fulfill the Owner's objectives. The first phase (which opened in 1997) included a driving range, putting green and chipping green located adjacent to the landfill. The second phase of the project, which opened on October 17, 2003, consists of a 9-hole executive-length golf course, part of which is located on top of the completed portion of the landfill. The third phase (currently in planning) will include the construction of two new golf holes on top of the landfill and the remodeling of the existing 9-hole executive golf course to create a regulation 9-hole course. Our responsibilities for the entire project have included the preparation of the Master Plan followed by the Construction Documents (drawings & specifications) and Construction Inspection.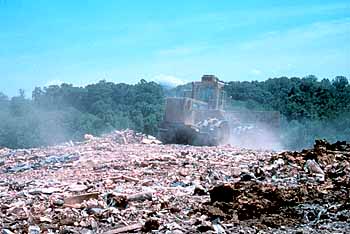 Home | Company | Staff | Portfolio | Process | Packaged Solutions
Environment | Recognition | Contact Us | Site Map
Lindsay Bruce Ervin is well known for his award winning golf course designs. As a Golf Course Architect with more then 20 years experience, Lindsay's golf course designs are playable, affordable and most of all profitable.